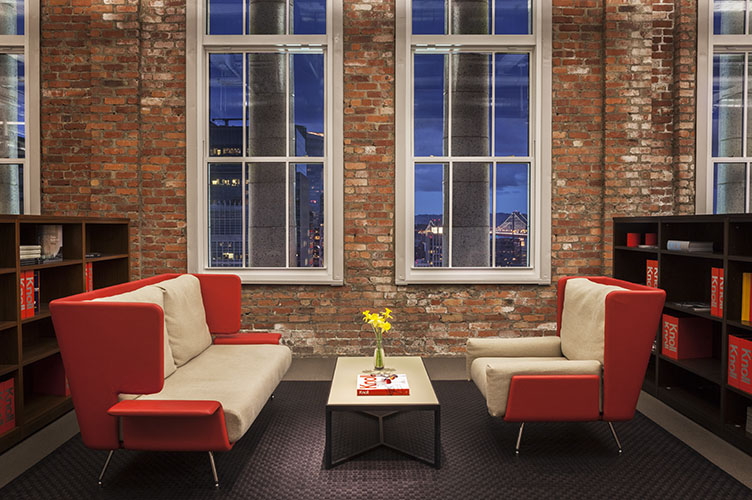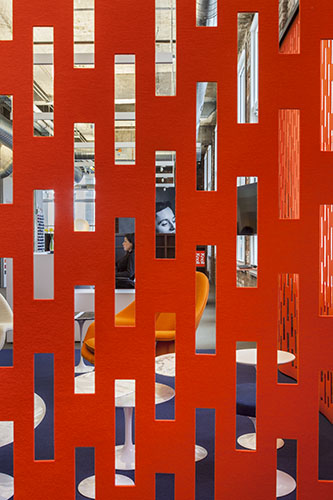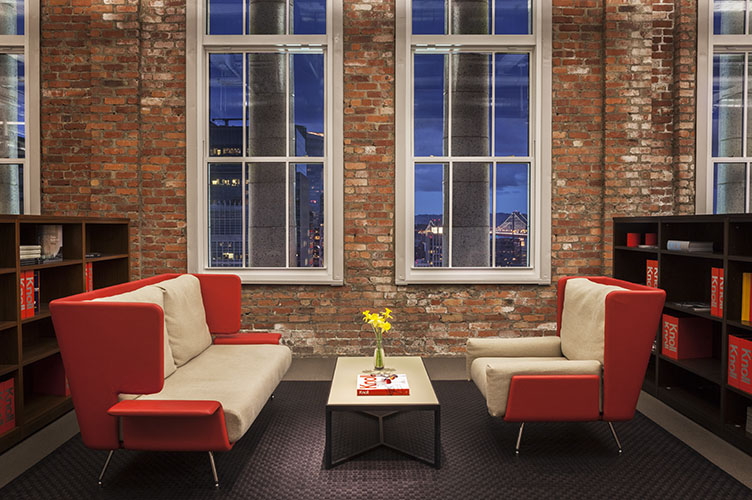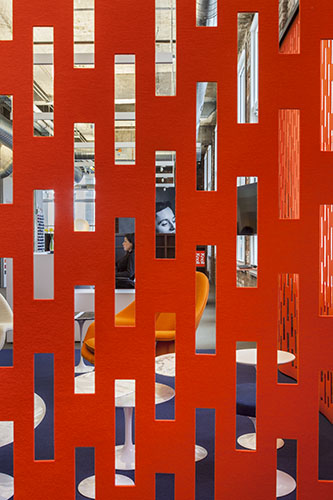 Knoll San Francisco Showroom and Offices
San Francisco, CA
8000 square feet
Located in the historic Pacific Telephone Building, Knoll's new showroom and offices occupy the 25th floor with expansive views to the city and bay beyond. Knoll and ARO selected Alexander Jermyn Architecture as the Executive Architect to collaborate through all phases of the design process and oversee the construction of the project.
The project is marked by refined detailing, precise coordination between the architecture and furniture, and a playful layering of color and texture. The primary spaces of the showroom and offices wrap around the central core of the building while the pantry and service rooms are within. The zones along the perimeter support a variety of collaborative and individual environments with flexible work configurations. The existing concrete and brick structure of the building remains intact, punctuated by the softness of felt screens, sheer draperies, and Knoll furnishings. The project is targeting LEED Gold Certification.
Project Team: Alexander Jermyn
Executive Architect: Alexander Jermyn Architecture
Design Architect: Architecture Research Office (ARO)
Contractor: GCI
Photography: Richard Barnes